Easy to deploy, end-to-end platform for remote monitoring of Geriatric patients The 'Geriatric Care Platform' helps provider organizations to deliver an end-to-end patient monitoring program for older people or people with Cardiac Conditions or Hypertension.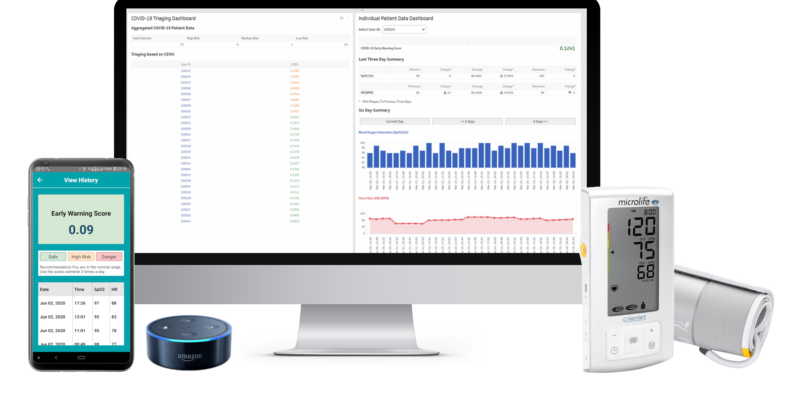 22X ROI – Regular remote patient monitoring gives a 10.6X ROI to USA healthcare providers based on Medicare reimbursements. Our geriatric care prevention platform will provide an additional 12X ROI because of features like automated triaging (2X) and early detection of 5 chronic conditions disease (10X).
Automated Triaging & Workload Management – Automated triaging saves cost by ensuring that a single nurse manager can manage up to 240 patients a week instead of 80 patients. Our platform also provides nurse managers with real-time updates about capacity, condition, and overdue tasks.
Early Warning Scores – Each chronic disease detected in mild stages gives a 2X ROI in three years. Our EWSs can automatically predict onset of and detect advances in Hypertension, Hypotension, Isolated Systolic Hypertension, Atrial Fibrillation and Congestive Heart Failure.
Customisable & Interoperable – For long-term care facilities, our platform is already integrated with PointClickCare®.
Reliable Handover Across Multiple Facilities – Nurse managers can seamlessly book appointments and handover patients from the facility to doctors using secure email. Nurse managers can also send patient reports directly to the doctor's EHR.
Patient Adherence – Our platform has the highest patient adherence. This is because we offer unique tools like care pathway visualization, measurement alerts, chatbot, and an Alexa app integration.
FDA CDSS & HIPAA COMPLIANT – Complex safety, encryption and authentication measures meet or exceed all FDA CDSS and HIPAA requirements
Nurse's Aide's App and Device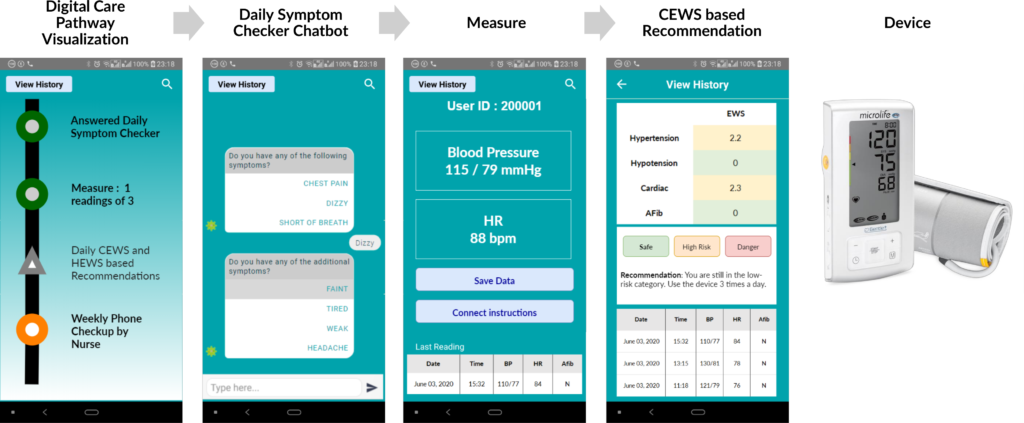 Clinician's Dashboard for Care Pathway Recommendation