Easy to deploy, end-to-end platform for remote monitoring of Geriatric patients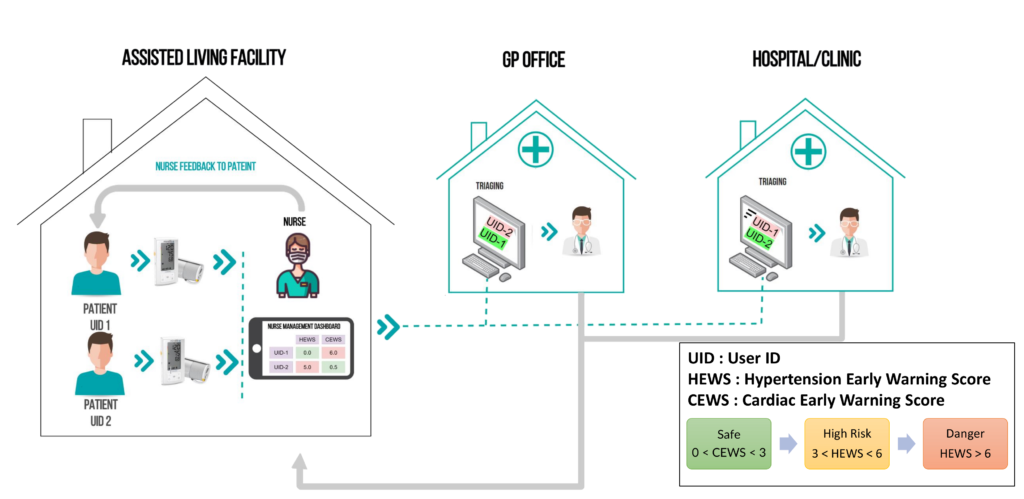 The 'Geriatric Care Platform' helps provider organizations to deliver an end-to-end patient monitoring program for older people or people with comorbidities.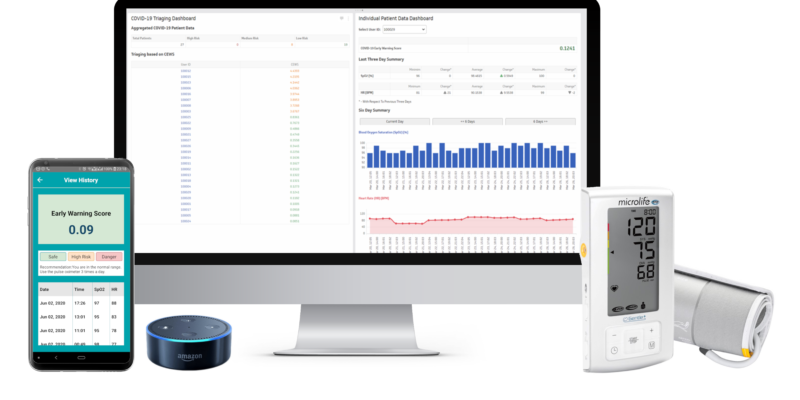 MULTIPLE EARLY WARNING SCORE BASED TRIAGING : We offer automated triaging based on our Hypertension Early Warning Score (HEWS), Atrial Fibrillation Early Warning Score (AFEWS) and Cardiac Early Warning Score (CEWS). Our EWSs can automatically predict onset of and detect advances in Hypertension, Hypotension, Isolated Systolic Hypertension, Atrial Fibrillation and Congestive Heart Failure.
TRIAGING ACROSS MULTIPLE FACILITIES : Our platform offers triaging across multiple healthcare facilities.
HIGHEST PATIENT ADHERENCE : Our platform has the highest patient adherence. This is because we offer unique RPM-based care delivery tools such as early warning score, care pathway visualization, measurement alerts, chatbot and Alexa app.
CUSTOMISABLE & INTEROPERABLE : Connects with existing EHR. For Assisted Living Facilities our platform is already integrated with PointClickCare EHR.
WORKLOAD MANAGEMENT & RELIABLE HANDOVER : Provide assisted living/skilled nursing facility administrators real-time updates about capacity, condition and overdue tasks. Seamless patient handover from facility administrators to doctors, by enabling the fluid flow of patient summary information alongside deeper data layers, metric and charts for enhanced real-time analysis.
FDA CDSS & HIPAA COMPLIANT :  Complex safety, encryption and authentication measures meet or exceed all FDA CDSS and HIPAA requirements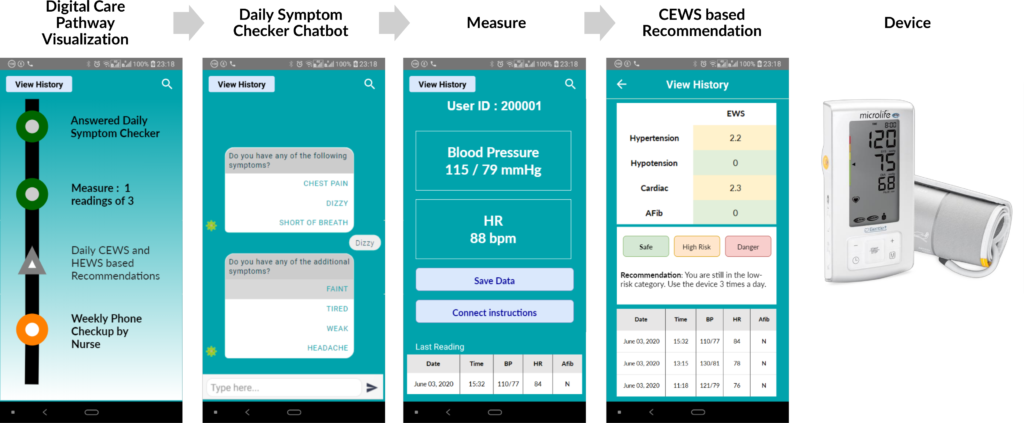 Clinician's Dashboard for Care Pathway Recommendation