Easy to deploy, end-to-end platform for remote monitoring of COVID-19 patients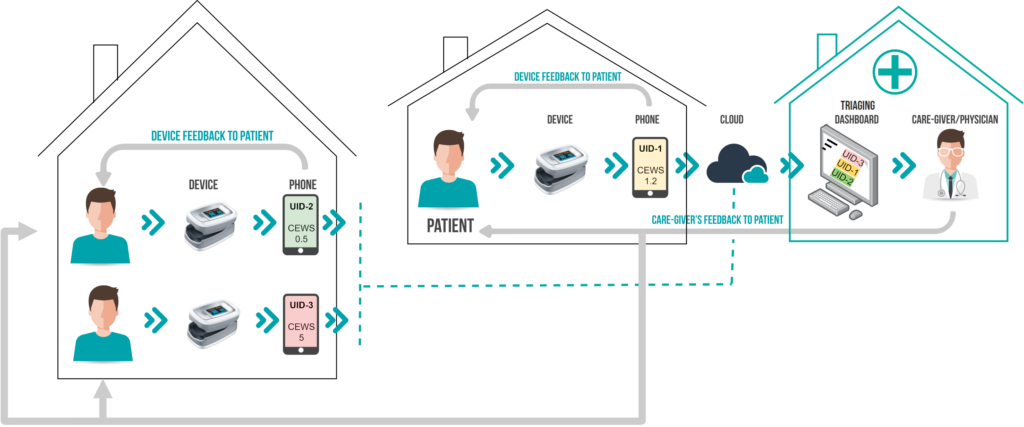 The 'At-Home COVID-19 Monitoring Platform' helps provider organizations to deliver an end-to-end at home patient monitoring program for at-risk, suspected or confirmed COVID-19 patients, particularly for older people or people with comorbidities.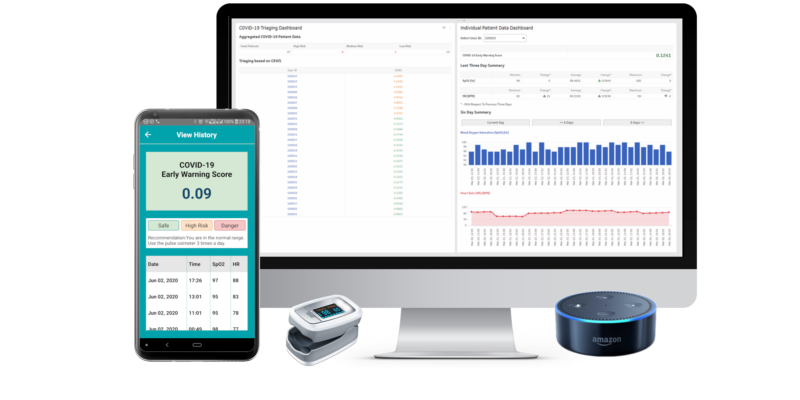 SELF ASSESSMENT : Our App (Chatbot and Care Pathway Visualisation Tool) helps patients and next of kin to access the patient's condition in real time.
PRIORITIZING HOSPITAL ADMISSION : Our clinical dashboard has a built-in triaging solution based on our COVID-19 early warning score (CEWS)
ADMISSION EFFICIENCY : The clinical dashboard reduces doctor-patient interaction time from 25 minutes to 10 minutes
REMOTE MONITORING : Low risk infected patients can be monitored remotely. A hospital with 170 COVID 19 beds can typically monitor 1000 COVID positive patients remotely using our platform.
Patient's At-Home App and Device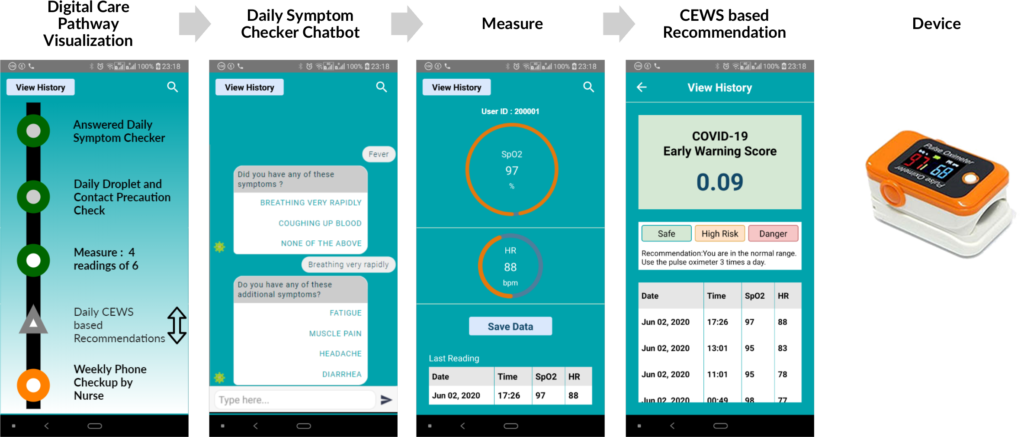 Clinician's Dashboard for Care Pathway Recommendation